How to Avoid 8 Common Mistakes when Ordering Custom T-shirts
1. Size of the Print

The size of the print MATTERS!   The size of the design should be decided based on the nature of the design and the type of shirt it will be printed on. 
We noticed circle designs always look a lot bigger because they take up surface area in all directions.   Most chest designs look great between 9-12 inches wide, Left chest logos should generally be 2-4 inches wide.
2. Keep It Simple

Less is More!  We love to promote our brand, BUT people don't want to feel like walking billboards. When designing a t-shirt it is important to create a design that is simple, clean and easy to read.   
3. Print Placement

The shirt can be soft, the ink colors can be beautiful, but if the print placement is off it can look really WEIRD!   A standard chest print should be about 2.5" inches below the collar.  If the print is too high near the neck or too low it looks OFF!    Printing the design in the correct placement is key to creating an awesome t-shirt.  
4. Image Quality

It is Simple!  In order to print a High Quality Design, you must have High Quality Artwork.  It is worth it to work with a graphic designer!  The Best t-shirts we have ever printed ALWAYS started with Great High Quality Artwork.
File Types:  AI, EPS, PDF, PSD ....sometimes PNG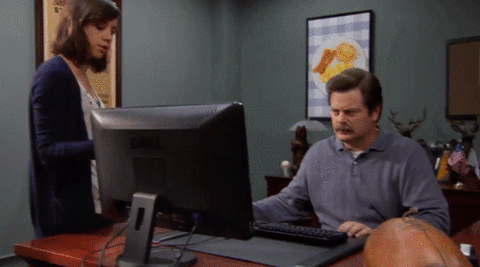 We wish saving a file in .PDF fixed everything
5. Fonts
....please don't choose a boring font! 
6. Inverted
It is common to Print a Logo or design on light and dark garments. The KEY is to keep the logo correct.  If the Logo is INVERTED incorrectly it will create an X-RAY effect.   The high lights and shadows are inverted creating a weird looking design that makes you think something is OFF.
7. Ink Colors
The Ink colors should fit with the design and theme. This Buff Santa is a perfect example of choosing the right colors, it was a season Christmas t-shirt.  The First Option was the best, Santa's Hat and outfit has to be red, his beard is white ... and He still had a pretty good tan from working out all Summer!
When creating a t-shirt design choosing the right ink colors can both save costs and production time.  
On average we print black t-shirts 70% of the time, and out of all those black t-shirts the vast majority is a 1 or 2 color design.  WHY? Because people like wearing t-shirts that are simple and match multiple outfits. Over and over again the most popular items are Black T-shirts with White Prints.
Check out Pantone's color of the Year 2020.  Classic Blue is the 2020 color of the year and we are super excited about it!   
8. Choose a Quality T-shirt 
The same print can look Night and Day different depending on what type of t-shirt it is printed on. Printing on a rough heavy cotton t-shirt never looks as good as Printing on a soft ring spun Premium tee.  If Quality is what your after, Start with choosing a Quality T-shirt that will fit great, wash well and has Superior Print-ability.