2019 was an amazing inaugural season for the Vegas Rollers, our first ever professional team tennis team for Las Vegas. 
Alive Print Shop had an amazing opportunity to partner with the Vegas Rollers to print their team Jerseys, embroidery custom hats and screen print all of the t-shirts and merchandise for sale.
Las Vegas Hosted the 2019 Finals for the WTT. This created another opportunity for Alive print shop to work with the entire WTT league in screen printing each teams Final t-shits
Hometown Boy Evan Song of Vegas Helps Springfield Lasers Repeat As Champions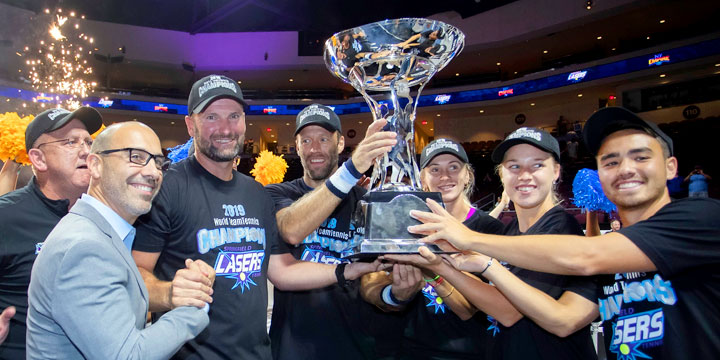 The Champion t-shirts were very special. We used a special metallic silver ink to match the Springfield Laser team colors and the Championship Trophy. The t-shirts looked amazing under the spot lights, Alive Print Shop is very proud to screen print these amazing t-shirts for the Las Vegas 2019 Finals.